Relaxer Chairs And Swing Seats
Here at Sapcote Garden Centre we have a wide range of relaxer chairs. Whether you want a bit of peace and quiet in a dream chair or a swing seat big enough for the whole family to enjoy – we're sure you will find something to suit your needs.
Orbital Relaxer Chairs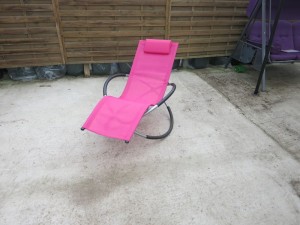 The orbital relaxer chair has a weather resistant frame which means it will not rust and the textaline bed will not fade in the sun. This lightweight chair folds away quickly for storage. Available in pink, black or purple.
Helicopter Dream Chairs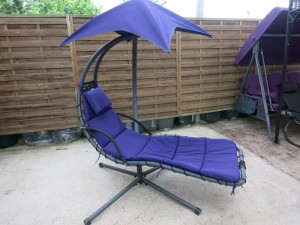 Helicopter dream chairs are perfect for relaxing in peace and quiet, whilst it gently sways in the breeze. The adjustable canopy offers all round shade and the cushion can easily be removed for storage during the winter. Available in red, purple, lime and orange.