Your favourite family owned garden centre…for over 15 years
Sapcote Garden Centre
Hinckley Rd, Sapcote, Leicester LE9 4LG
Opening hours:
Monday – Saturday > 9:00 am – 6:00 pm
Sunday > 10:30 am – 4:30 pm (10:00 am for browsing)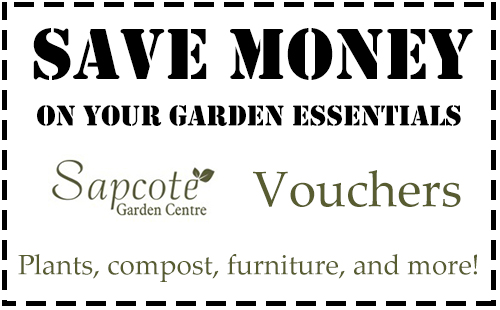 Like free plant vouchers?
Almost 2000 Leicester gardeners are already receiving them.
Sign up to join them.
Find more information about our gardening products below:
Did you enjoy your time at Sapcote Garden Centre?
Leave us an honest review!
You can choose from your favourite websites (simply click the image to visit the site).
RT @Dot_Scribbles: Would quite like a huge Pimms teapot for the garden 😉 t.co/OBVoPncdHD