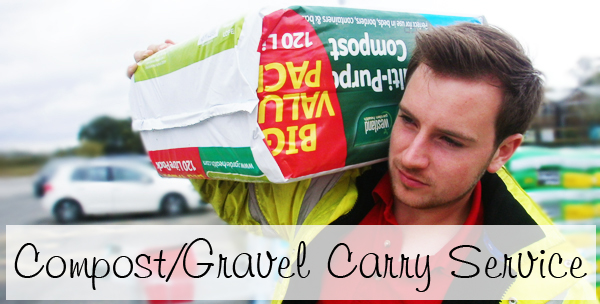 We understand that you may not want to carry your compost or gravel all the way around the shop with you to the tills; some of it is very heavy! That's why we offer the compost/gravel carry service. We've even developed an easy way of remembering which compost you want for when you get to the till.
STEP ONE
Browse our wide range of compost and gravel and choose which bags you'd like. Remember to look out for the best deals!
STEP TWO
Go to the entrance gate and find the cards that match your chosen bags. Present the cards to the cashier and tell him/her how many bags you would like.
STEP THREE
When you get back out to the car park you will find a friendly member of staff who will take the bags to your car for you.
Easy!